Administration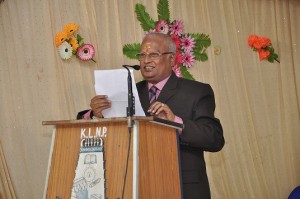 Welcome to our Website. Our Polytechnic offers Five Diploma Courses affiliated to State Board of Technical Education, Government of Tamil Nadu, Chennai. (Directorate of Technical Education Chennai).
I heartily welcome to all prospective Parents of Madurai and nearby towns to visit our Polytechnic and have discussion fruitfully with me and Professors to choose appropriate courses of study for their wards. I have 23 years of Industrial experience , 4 years of Teaching experience as HOD/Assistant Professor in Engineering College, Chennai and 6 years of  Administrative experience as Principal of  this institution.
All courses offered by our Polytechnic are approved by All India Council for Technical Education (AICTE), New Delhi. It has close Industries Institute Collaboration with most of the Engineering Industries and other Industries around Madurai. The Polytechnic is functioning in a well laid out campus with shady trees in fifteen acres of fertile land on the bank of River Vaigai. The classrooms, Laboratories and all student amenities are housed in a 1,50,000 square feet of R.C.C Buildings. Ours is the first accredited polytechnic college in the country and recipient of I.S.O 9001:2008 quality management system certification.
A well-planned layout of playground supplements the extra-curricular activities of the students. All Five Departments are headed by eminent, dedicated and sincere Professors with a Masters Degree in their appropriate branch of engineering and technology. Each branch of courses has 13 faculties to assist them.
The Polytechnic has a team of 80 well-qualified and experienced staff with a Degree in Engineering. The staffs are well groomed with up-to-date Technology in Technical Teaching to motivate the students to learn the modern trend in Engineering and Technology Since 1983, our Polytechnic College is graduating 600 Diploma Engineers annually.
Our students have proven themselves to be versatile and adaptable in both their employment careers as well as furthering their studies in Engineering colleges in the merit quota of Anna University Single window system to get seats in direct second year. Our polytechnic has the highest intake of 600 students in first year in and around Madurai from the academic year 2012-2013.
P.V.N.ANANDAN,PRINCIPAL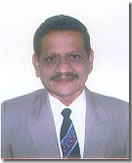 About the Vice – Principal :
Mr.K.B.SAGADEVAN is the Vice Principal / Placement Officer serving for the past 33 years right from the inception of the Polytechnic College. He is also Management Representative for ISO 9001-2008 QUALITY Management System.
Cell No : 94426 46588